Information is power, and it's even more powerful when you let Edge by Melinx put interactive knowledge in the hands of management, staff, residents, and owners.
Whether unchaining your front desk staff by allowing them to perform many of their responsibilities on an iPad, iPhone, or iPod Touch, or using a desktop browser interface for management to work with data entry and update, Edge supports the right platform for the job.  And because Edge is cloud-based and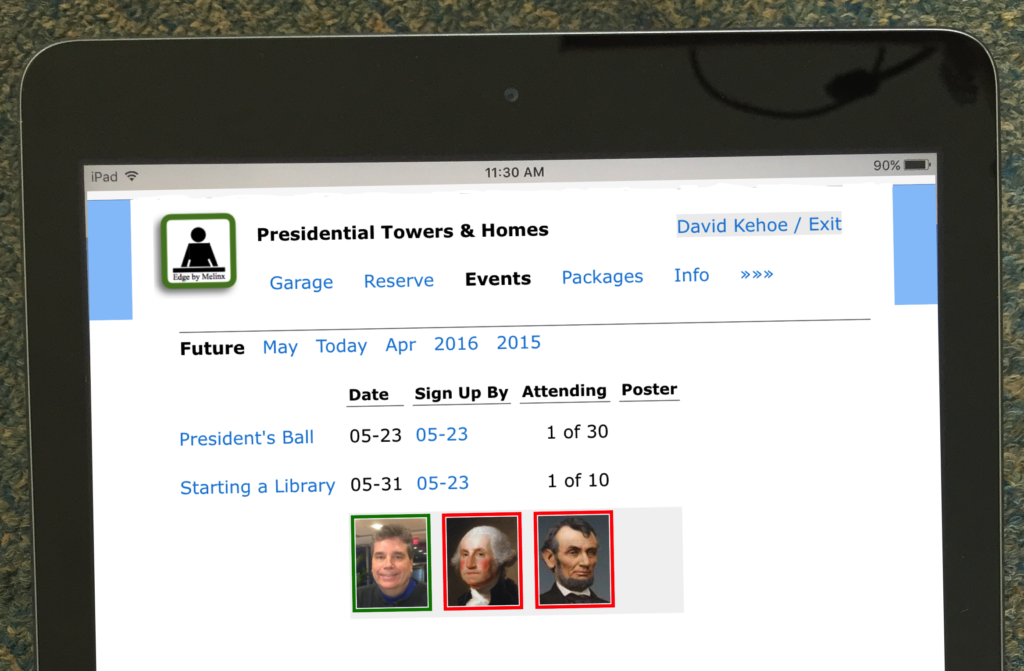 operating on Google's cloud platform, you are assured of high reliability, data security, and data protection — all without the hassle of maintaining servers, back-ups, or the need to make frantic phone calls to IT support.
Edge also embraces the resident.  Through a mobile-browser interface, residents can access their information and make reservations for their car, events, or amenities (such as tennis courts, meeting rooms, and the like).  They can do this securely, anytime of the day, from anywhere in the world — and thereby shift that routine work off of the staff.  They can review past deliveries and check for new ones.  Through the service request feature, residents and off-site owners can place work orders.  They can even use the online parts catalog to order commonly needed home items such as water and air filters, specialty bulbs, and replacement fire alarms in the right size, the right model, and for immediate pick-up.
Edge by Melinx provides the kind of interactive information you need to make community living easier and more enjoyable.